For a perfect game, it is necessary to have talent but good and reliable equipment is also significant. To provide you an edge over the others, it is essential to select the right tools for enhancing your game. Cricketers generally pay attention to choosing the right bats, but to select a right ball is equally important. Because a cricket game without a ball is actually impossible; this is why it is considered to be a centrepiece of the game. When you go to a cricket shop or use online platforms, you can find a plethora of options to select from. It is important to choose according to your requirements, price and skill level.
So how do you select a perfect ball for your purpose if you're not an expert in this matter? This guide will shed light on the world of cricket balls and instruct you towards the correct one for you.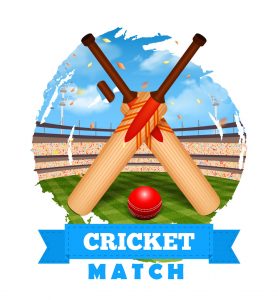 Before you approach to an online platform or store for cricket ball, it is required to remember for what are you going to use the cricket balls, such as:
Do you need it for Tournament match?
Club Cricket match (It is usually played in cup format or league matches).
Or for your training or practice sessions.
Below are some of the basic and important points that you have to understand in details before you finally purchase a cricket ball for your team or yourself. One more thing that matters is the price of cricket balls. International cricket ball price is higher, so we have to thing as per our need.
Types of Cricket Ball
Usually, cricket balls are divided based on the materials they are manufactured by. Based on the usage of cricketers and cost, they either choose the Tennis cricket ball or Leather (Cork) cricket ball.
Cork Cricket Ball or Leather Cricket Ball
Leather Cricket Balls are used by professional cricket players. It is also known as Cork Cricket ball. This ball is usually utilized by matured players and these kinds of cricket balls need Kashmir willow bats. This leather cricket ball has features of better grip and robust construction. It specifically concentrates on the requirement of a bowler so that it delivers all the necessary features for making it comfortable and lightweight while playing. As far as the price  of leather balls are concerned, you can get excellent value as the cricket dues ball price is affordable as compared to the built quality of this ball. These are the reason why the professionals opt for this cricket ball.
Cork cricket balls are usually manufactured with 3 distinct material: Cork, string, and leather.
Cork: It is the core and center of the cricket ball.
String: The string wraps the core tightly many times to reinforce it.
Leather: The leather encases the string and cork interior. It is generally dyed either white or red ball.
Though the cost leather ball is higher but are likely considered due to its value worldwide.
Colors for Leather Cricket Ball
Leather Cricket Balls or Cork Cricket Balls are available in different colors, with the main one being
Red, Pink, and White for all kinds of matches.
Red Leather Cricket Ball: It is utilized in multi-day games. Cricketers use red balls because of the white dress worn by them. This ball will highlight in the white background and it is generally used in Test matches. Red leather ball price is suitable for every dues cricket lover.
White Leather Cricket Ball: It is used in limited over games. Cricketers use white ball because of colored cricket kits worn by them. This ball is used in T20 matches and ODI matches. White cricket ball price is little bit same as that of red & pink and this t20 cricket ball weight is also same.
Pink Leather Cricket Ball: It is used in day-night multi-day games. These cricket balls boast to improve the visibility and make things better for both spectators and players. This test cricket ball weight is as same as the other cricket balls. As of now, the pink cricket ball price is little bit higher.
Types of Leather Cricket Ball
The Leather Cricket Ball maybe 4 pieces or 2 pieces. Depending on the level of cricket being played, the leather case may be in four pieces or in two pieces. Before selecting the cricket ball, it's mandated for you to understand different kinds of cricket balls. Majorly two types, 4 pieces, and 2-pieces ball.
4 Piece cricket ball: It has the hide cut into four quarters, with 2 couples sewn together. The join in the quarter is rotated Ninety degrees in the opposite direction of the cricket ball. This ball swings lesser and it is durable & long-lasting. In quality matches, usually, 4 pieces of cricket balls are used.
2 Piece cricket ball: Its construction refers to the outer cover, where just 2 sections of the hide are utilized and then stitched together. It swings more but does not last long. 2-piece ball is to be reserved for training purposes.
Tennis Cricket Ball
The tennis cricket ball is also known as Tape Cricket Ball. Rubber ball cricket game is famous worldwide. Tennis cricket ball is generally used in beginner level cricket matches and street cricket matches and also in rubber ball cricket games. Tennis balls are made of fine & superior quality rubber material. You can get different colors in this ball. There are two types of tennis cricket balls such as Light Tennis Cricket Ball and Heavy Tennis Cricket Ball.
Light Tennis Cricket Ball: Being lightweight, it is very comfortable to hold in hand while playing with and it is used in street cricket matches. It is the best tennis ball for cricket lover and also considered as cheap cricket ball for tennis games.
Heavy Tennis Cricket Ball: The rubber moulded stitched ball is the best tennis ball for cricket. It is ideal for beginner level players. It is perfect for indoor games also.
Soft and Training Ball
Soft cricket ball is also utilized globally by the junior level of cricket players which is a good thing for small children, as they can enhance their hand eye coordination. Seniors should as much as possible utilize this cricket ball when practicing or training so that they can feel the movement of it while fielding, batting, and bowling. Cricket ball training one are very ideal from practicing.
Material Used in Leather Cricket Ball and its Manufacturing
One of the major things which you must always have a look is the material and manufacturing of the Cricket dues ball. But before that, you have to know some specifications and anatomy of the cricket ball which include: Innermost part (inner core), Upper material and stitching. All these things are described below:
Inner part of the Cricket Ball (core): The core or innermost part of a cricket ball is manufactured using the layers of stiff wound strings & folded cork strips. These elements decide the bounce and shape of the ball that plays a significant role in the fortune of the cricket game.
Outer most part of a cricket ball (Upper Material): It is made by premium quality leather which undergoes several stages before it becomes the outer layer of the cricket ball. It is firstly to cut into 2 or 4 pieces depending upon the type of cricket ball being made, is then seasoned, dyed and at last tanned before assembling them. Alum tanned is the procedure of cleaning the leather. Every part of the cricket ball is manufactured to undergo into the high pressure that hardens & shrinks the leather into a perfect hemispherical shape.
The seam (Stitching): For joining the leather parts, stitching is done of two parts of the leather. Stitching around the seam is the most significant sign of the cricket ball's quality. In other words, seam means stitching of 2 leather halves and the raised part or protruded now plays a significant role in the cricket game. The number of stitches is different in cricket balls. The stitch ball price generally depends on its stitching type or its material construction. It
might be high or reasonable as per the built quality. Cricket dues ball price also varies depending on stiches and built quality.
Also read : How to Choose a Cricket Bat
Weight of Cricket Ball & Circumference:
Cricket ball size and weight differ based on the age and gender of the cricket player. In this present time, cricket balls have been specially fabricated for women and junior cricket also. The official regulations for the size of cricket balls are 4 ¾ ounces for junior cricket players, 5 ½ ounces for male players of age 14+, and 5 ounces for women cricketers of age 14+. Remember that it's an international cricket ball weight.
The norms mentioned-below are applicable for men, women and junior players:
Size & Weight of the Cricket Ball used in ODI, test, T20 (for Men): The cricket ball weight for men should be b/w 155.9 gram or 5 ½ oz and 163 g or 5 ¾ oz. If you talk about size, it shall measure b/w 22.4 cm or 8 13/16 in and 22.9 cm or 9 in. Remember that it's a leather ball weight. Weight of white cricket ball or can say dues ball is different from the plastic cricket ball & tennis one. If you are considering dues ball, never compromise with the cricket balls price.
ODI, T20, & Test Cricket Ball Weight for Women (along with size): The cricket ball weight in grams ranges from 4 15/16 oz or 140 g to 5 5/16 oz or 151g. As far as size is concerned, it should be b/w 21.0 cm or8 ¼ in and 22.5 cm or 87/8 in. Season ball weight for women is lighter than men's one.
Leather Ball Weight & Size for Junior: The weight of the cricket ball for juniors (under 13) should be between 133g or 4 11/16 oz and 144g or 5 1/16 oz. If you talk about the size of cricket ball, then it should be between 20.5 cm or 8 1/16 in and 22.0 cm or 8 11/16 in. Kids cricket balls are lighter in weight than others.
How to Take Purchasing Decisions Over Cricket Balls Price:
Before you opt-in to buy a cricket ball, it is also required what is the purpose of purchasing a ball. Though, if you're planning for a certain series cricket game, opting for a leather cricket ball is only a must. Here is exactly where the cost comes into play. You can save your bucks in buying training balls if you are a beginner player because the professionals require purchasing the higher-end balls. You can also check your budget to get the best & cheap cricket ball.
Hence, the finer information for choosing a cricket ball has just been provided to you which you can utilize to find the best cricket ball in the world for yourself or your team. So, select wisely as it can break or make your game.